Introduction
Where: Bourke St Bakery, Surry Hills Tomato Sauce: 20 cents Price: $5.50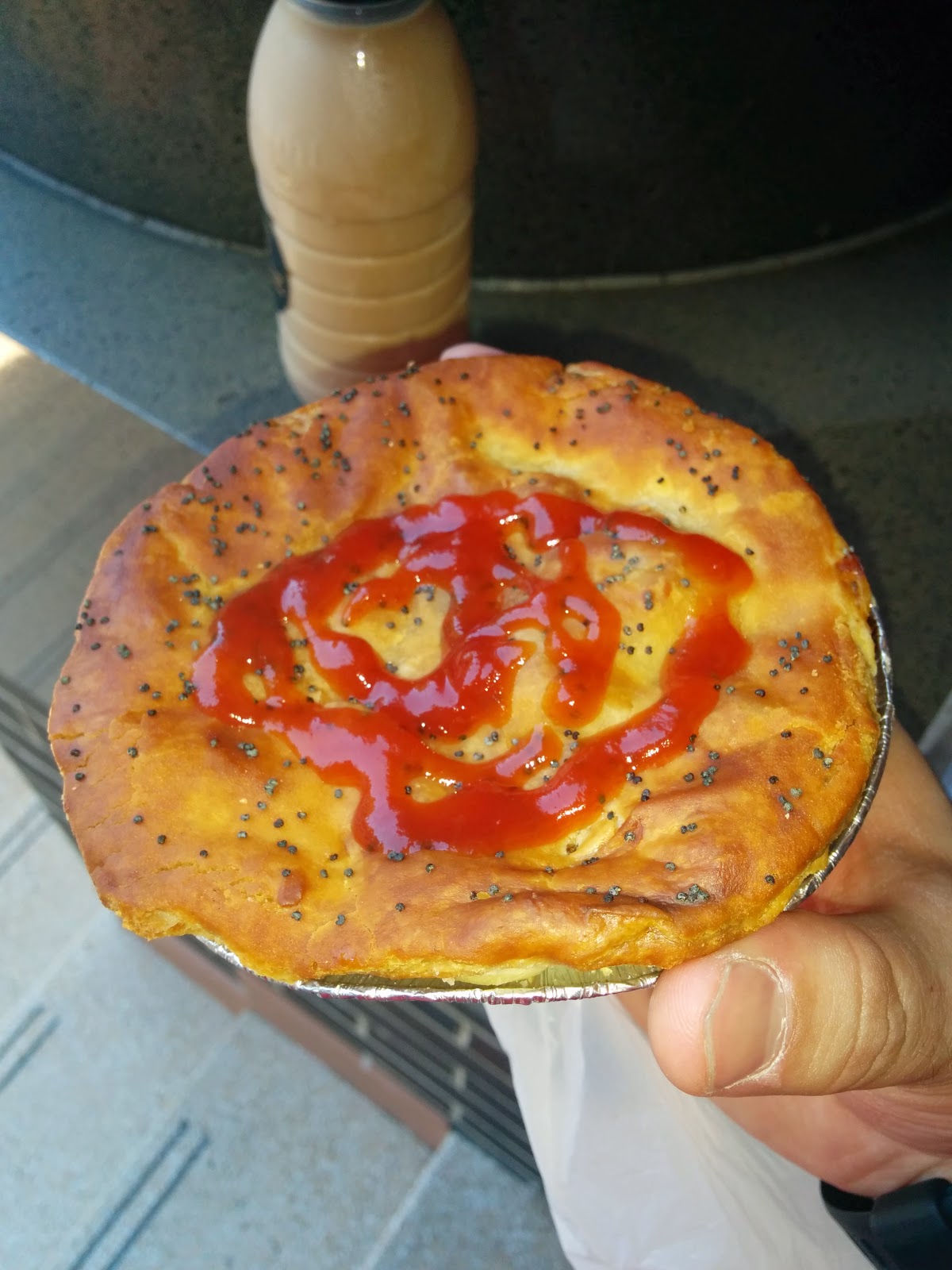 Crunch Level
★★★★★
Taste
★★★★☆
Temperature
★★★☆☆
Messiness level
★★★★☆
Meat to pastry ratio
★★★★☆
Meat chunk sizes
★★★☆☆
Comment
Bourke Street bakery in Surry Hills is a favorite of the Meat Pie blog and this pie didn't disappoint. It was a tasty pie with a near perfect crunch level. The taste, however, didn't match the description, so it lost half a star there (didn't really taste wine).
I found too much inconsistency with the meat chunk sizes. Although a bit of variety is good. This pie had some chunks that were about 4cm long and some that were almost minced.
In summary, a good pie that I would recommend.