Introduction
Where: Pie Face on Pitt Street (Sydney)
Tomato Sauce: not free - 25 cents
Price: $5.45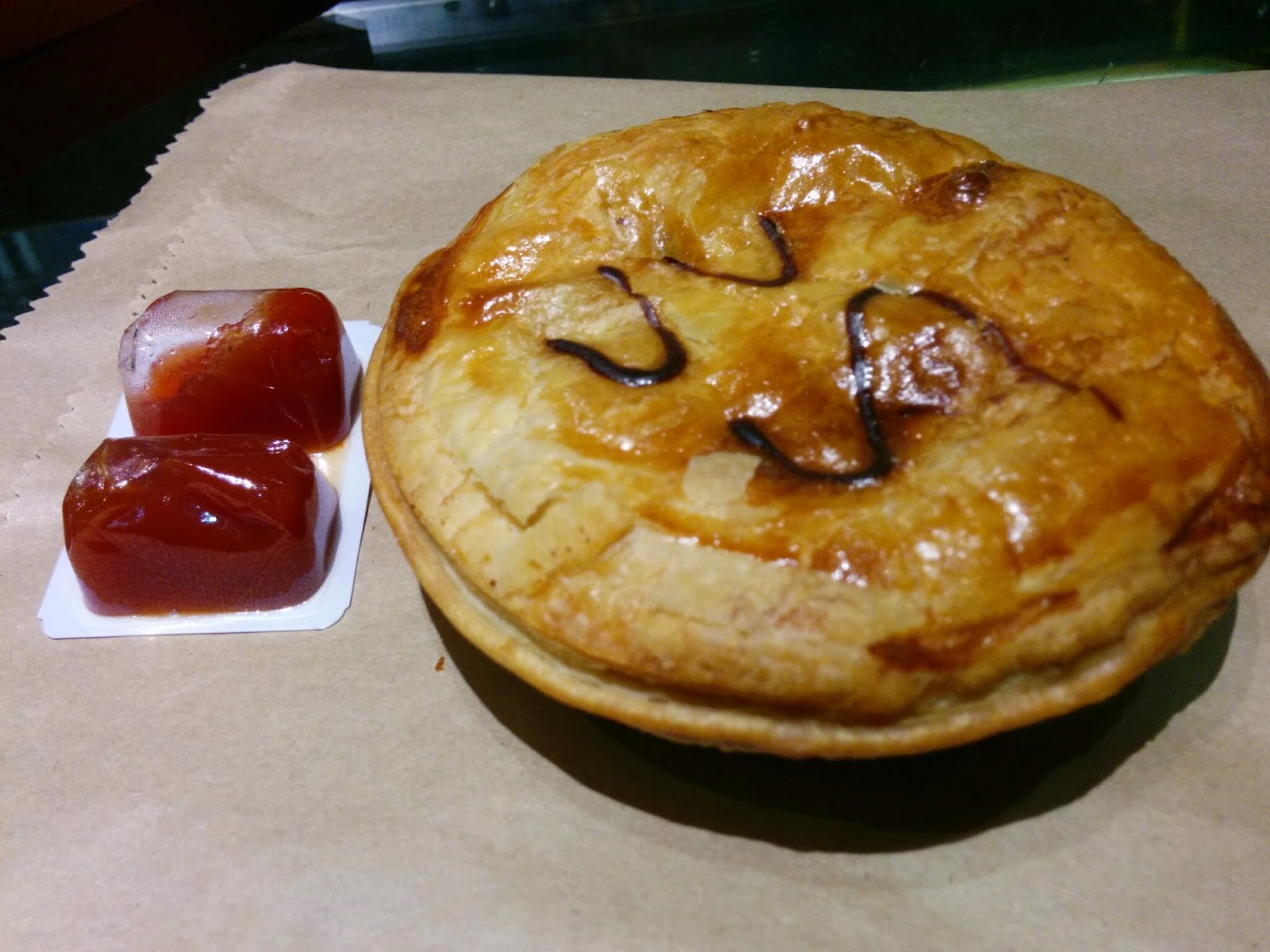 Crunch Level
Considering the pie itself was called the 'crunchy' steak pie. I would've assumed that there would be a bit more crunch. I mean it wasn't soggy, but didn't have that extra hit of crunch I was expecting.
Taste
The taste was a bit above average. I mean it had a good mix of gravy and meat chunks. I thought it was on par. Nothing special though.
Meat Chunk sizes
This is where this pie shines. I mean the meat chunk sizes where perfect. Not too big, not too small.
Temperature
The temperature was also good, the meat pie was nice and hot, but not too hot.
Messiness Level
The messiness level was perfect, it wasn't too messy and not too neat. I got a bit of gravy on my thumbs when I was eating. But licking it off was perfect. Because it wasn't too hot, when the meat fell on my thumbs it didn't burn me. I was able to lick the meat of my hands with ease.
Verdict
I would say this meat pie is a good 6.5/10. It tasted good, although you could probably find pies with this quality for much cheaper.